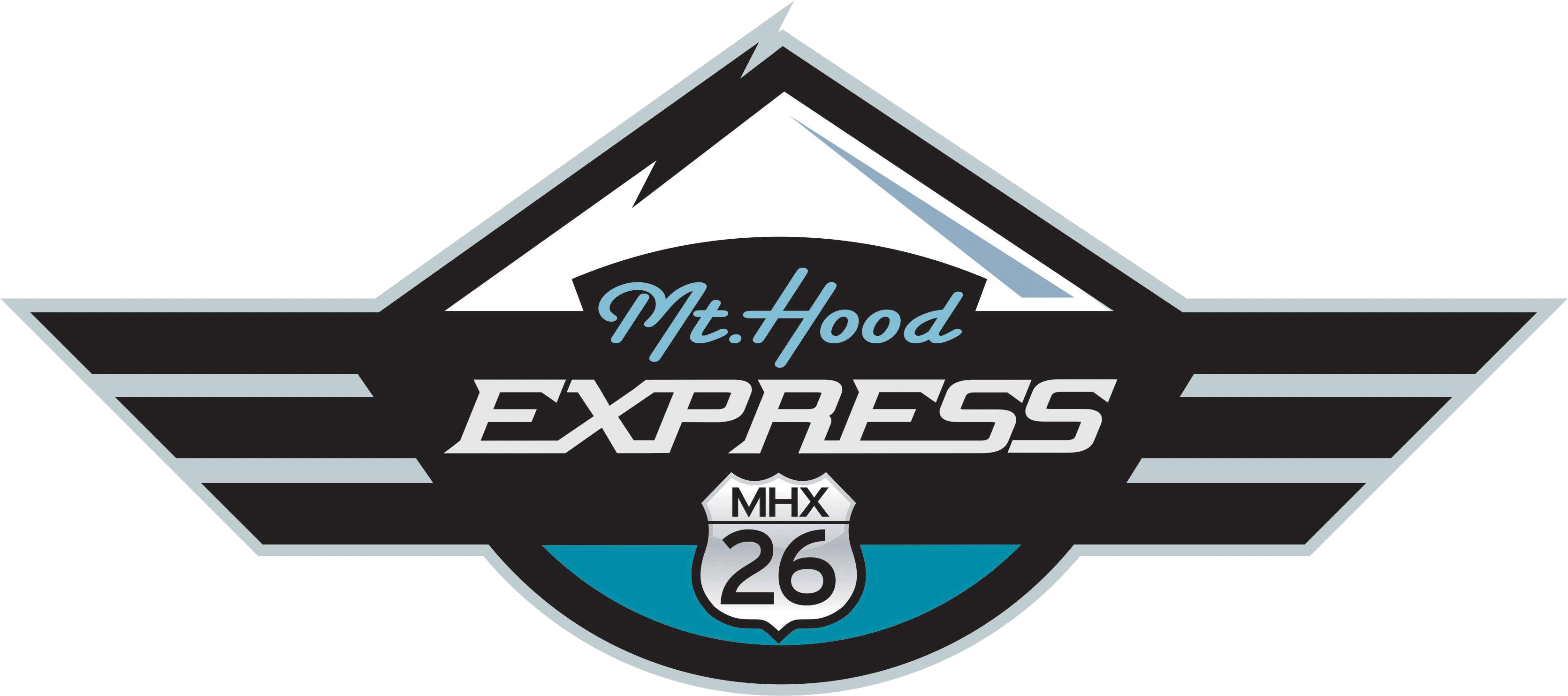 NOW LIVE!
In partnership with Sandy Area Metro, (SAM)/MHX now have a tracking app!
Download the DoubleMap app and you can:
Track SAM & MHX buses in real time

Know when to expect arrivals

See traffic updates

Know about current delays or detours

Learn about features of each bus stop, including ADA accessibility
Download the App for Apple or Android phones. Download the app and search for Sandy/MHX. Click here to access DoubleMap on your desktop.
Questions? Call Dispatch at (503) 668-3466 or Sandy Transit at (503) 489-0927.
HELP MHX IMPROVE YOUR SERVICE!!
Mt Hood Express needs your help!
Please take our survey and enter to win a 2-pack of one-way tickets! 5 winners will be randomly selected.
Take the paper survey while you ride and return to the box or go to https://www.surveymonkey.com/r/mthoodexpress for the electronic version. Thank you for helping us serve you better!
​
¡Mt Hood Express necesita tu ayuda!
¡Responda nuestra encuesta y participe para ganar un paquete de 2 boletos de ida! Se seleccionarán 5 ganadores al azar.
Por favor tome la encuesta impresa y regrese a la caja o vaya a https://www.surveymonkey.com/r/mthoodexpresssp. ¡Gracias por ayudarnos a brindarle un mejor servicio!
​
**IMPORTANT**
AS OF AUGUST 1, 2021 FARES WILL BE COLLECTED ON ALL VILLAGE SHUTTLE AND MT HOOD EXPRESS RUNS. PLEASE ENSURE YOU HAVE EXACT CHANGE ($2.00) OR PURCHASE A PASS. SEE SCHEDULE FOR TICKET PURCHASE LOCATIONS.
PER FEDERAL MANDATE MASKS ARE REQUIRED ON ALL PUBLIC TRANSIT FOR INDIVIDUALS OVER THE AGE OF 2 - INDIVIDUALS WITHOUT MASKS WILL NOT BE ALLOWED TO BOARD MHX OR VILLAGE SHUTTLE VEHICLES. FACE SHIELDS ARE NOT AN ACCEPTABLE ALTERNATIVE. THIS MANDATE REMAINS IN EFFECT UNTIL SEPTEMBER 13TH.
​
CAPACITY RESTRICTIONS HAVE BEEN LIFTED. PLEASE SEE THE STATEWIDE REOPENING GUIDANCE HERE.
THE TIMBERLINE BIKE PARK AND TRAILS ARE OPEN! BIKE TRAILERS ARE ATTACHED TO THE EXPRESS BUSES , HOWEVER TRAIL AVAILABILITY IS SUBJECT TO SNOW MELT AND APPROPRIATE RIDING CONDITIONS. PLEASE CHECK TIMBERLINE'S WEBSITE TO CONFIRM STATUS BEFORE BOARDING THE BUS WITH YOUR BIKE.
​
​
​
​
​
​
​
Park and Ride
Park and Ride locations
At this time there are no fees for parking at the following locations. No matter where you park, please be do not litter. Your parking hosts and community members thank you.
​
Gresham Park and Ride-Coming from the Portland area?
You can get to the Mt Hood Express by taking SAM from the Gresham Transit Center to the Sandy Transit Center, then board the Mt Hood Express.
​
Locations in Sandy - seven days a week
​
Sandy Park and Ride—Going up to the mountain?
Park at Sandy Operations Center to avoid downtown congestion and alleviate parking constraints for the locals. Parking is limited. Please call ahead if leaving car overnight. 503-668-3466
​
Locations in Sandy - Saturdays and Sundays only
​
Sandy City Hall
39250 Pioneer Blvd, Sandy, OR 97055
Turn right just past city hall to use parking lot behind building.
Located near Sandy Transit Center bus stop.
​
Locations east of Sandy

Hoodland Senior Center/RV Village
65000 E Highway 26, Welches, OR 97067
Parking is located behind the Senior Center - follow driveway to the right of the building.
Please do not park in front of the Senior Center.
Welches Road Park and Ride
Located at the intersection of Welches Road and Highway 26.
Dorman Center/Salmon Road
25400 E Salmon Road, Welches OR 97067
​
Park at your own risk, always lock your car and secure any valuables. No overnight parking available at these locations, except operations Center with advance notice. If you are interested in other overnight parking, please check the TriMet website (www.trimet.org) for their 24 hour park and ride locations. You can get to the Mt Hood Express by taking SAM from the Gresham Transit Center to the Sandy Transit Center, then boarding the Mt Hood Express.
Tickets and Day Passes